To protect your family, property and home, choosing the right protection dog is essential. Reliable, affectionate, present and responsive, the guard dog is perfect for defending your loved ones and your property. But, how do you choose a protection dog that will protect you and your family while providing security?
What are the characteristics of a good protection dog for your family?
The right protection dog actually depends on your expectations, the environment, and the circumstances. Indeed, your protection needs can change completely depending on whether you live in an apartment, a house, a secluded area, or in a subdivision.
In any case, a good protection dog has to be sociable, affectionate, loyal, physically strong, and responsive with discernment. It is important that your dog is trained to suit your living environment.
It is essential that your protection dog is raised and trained in such a way that children, even the youngest, are above him in the household hierarchy.
Which protection dog to choose?
Beyond training, which breed of protection dog is right to protect you and your home ? Choice and preferences are very personal and each breed has dominant characteristics.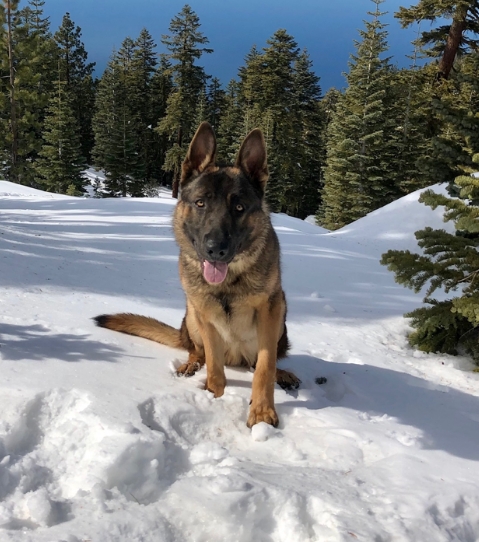 THE GERMAN SHEPHERD
As sociable as he is loving, the German Shepherd is a loyal companion dog with a very effective defense as an attack dog. Also, with his charismatic and muscular appearance, the German Shepherd has an unusual sense of attachment and loyalty.
Very gentle with young children, German Shepherds are extremely courageous and attached to the family they protect. With the right training, the German Shepherd can warn his owners at the slightest suspicious event, and intervene if necessary.
Playful and dynamic, a German Shepherd is the ideal life companion for children and adults who are active.
The breed is recognized for its great versatility and adaptability.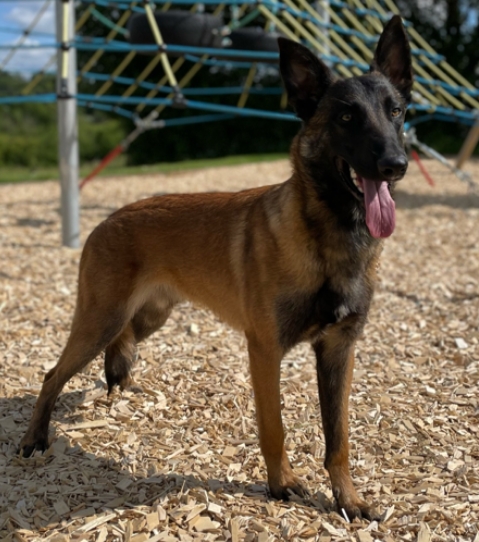 THE BELGIAN MALINOIS SHEPHERD
The Belgian Malinois Shepherd is very effective for defense and as a protection dog. Typically smaller than the German Shepherd, the Belgian Malinois is endowed with boundless energy that demands to be spent and controlled. He is tough, responsive and always available to play or perform exercises.
Very playful, a Belgian Malinois can have hours of fun with the children. This affection and dynamism are a considerable asset as a protection dog. They remain awake and vigilant at all hours of the day and night. Very loyal, with appropriate training, the Belgian Malinois will know how to intervene to protect his family in all circumstances.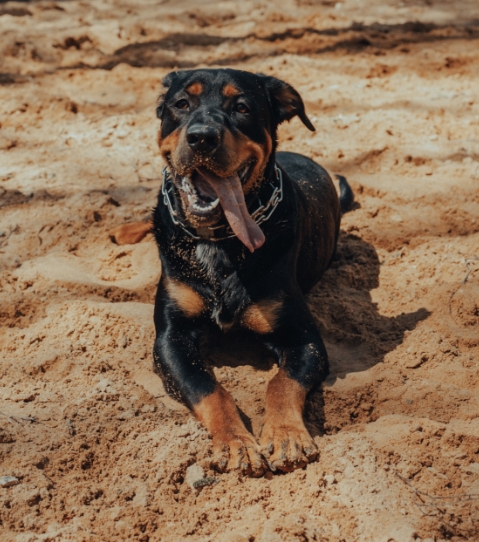 THE ROTTWEILER
The Rottweiler is a robust dog with an imposing physical presence which exudes great self-confidence. He naturally possesses a very impressive stature, coupled with a hoarse bark which has a very convincing deterrent effect. The Rottweiler is a calm watchdog that will only manifest itself if it sees a disturbing element.
Affectionate with those close to him, he is one of the most effective in guarding your home. Loyal to the family to which he is attached, the Rottweiler will do all he can to protect his owner and those close to him.
Affectionate and courageous, Rottweilers have a highly developed protective instinct.
Choosing your protection dog
To ensure the protection of your family, choose the right protection dog breed that suits your personality and lifestyle. The breeds mentioned above are not exhaustive. Other breeds can perform the function of a protection dog with adapted training.
The good watchdog has a deep attachment and affection towards their family members of all ages.
Alliance Protection Dogs selects, educates and trains the ideal guard dog for your protection needs. Loyal, intelligent and courageous: select the right protection dog for you and your family!